Reviews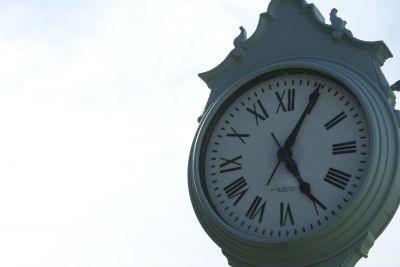 I recently did business with your company and thought I would take a moment to tell you what a wonderful experience I had both with the finance end of the business namely, Chris your title department and the insurance, a young lady by the name of Stephanie. I have made many purchases in my life, numerous automobiles and homes, and many other purchases and I have never dealt with a more professional staff. I will recommend your company to anyone in my circle thank you again for a wonderful experience.
James B.
St. Augustine, FL
Lindsey, Thank you! I mentioned you in the survey that was sent to me. You are awesome!
Jack L.
Newark, OH
Just wanted to take the time to tell you what an absolutely outstanding person Stephanie McClelland is. I bought a car 3 states away and in my excitement bought my airline tickets without obtaining insurance first. Needless to say, I had her jumping through hoops in order to get me set up in one afternoon. Multiple phone calls, e-mails and faxes, plus my need for insurance proof that same day, caused her to stay after work to get it done. She kept her wonderful attitude throughout the whole process and you could hear her smile right through the phone. I will without a doubt recommend your company to others at car shows, etc. Thanks again for proving customer service still matters to some people.
Richard P.
Granite City, Illinois
Lindsey, Thanks so much for working so professionally with me. I mentioned in the "customer survey" what a great representative of the company you've been. Thanks.
Andy W.
Belton, TX